Sort
Items per page
Categories
Categories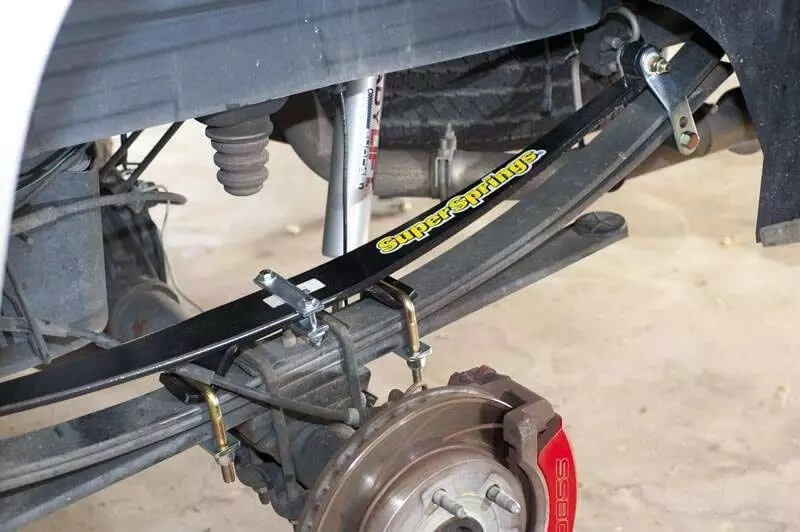 Superspring leafspring
Superspring leaf springs can be mounted over the existing leaf springs without having to dismantle the spring package.
The suspension is flexible, which ensures a progressive spring behavior, which means that the springs help more and more as the load increases. Unloaded, this ensures that the vehicle does not harden at the rear and can bounce.
Showing 4 from 4 Products
Showing 4 from 4 Products
SuperSprings leafsprings are a simple, bolt-on, steel helper spring that eliminates rear-end sag and stabilizes sway & body roll. Built from high-grade shot peened steel, this suspension solution allows you to load up without sacrificing your ride quality.
The SuperSpring includes a patented roller shackle on each end that allows for self-adjustment as weight is changed. This is particularly helpful as you add water, tools or heavy gear to your vehicle.