Sort
Items per page
Categories
Categories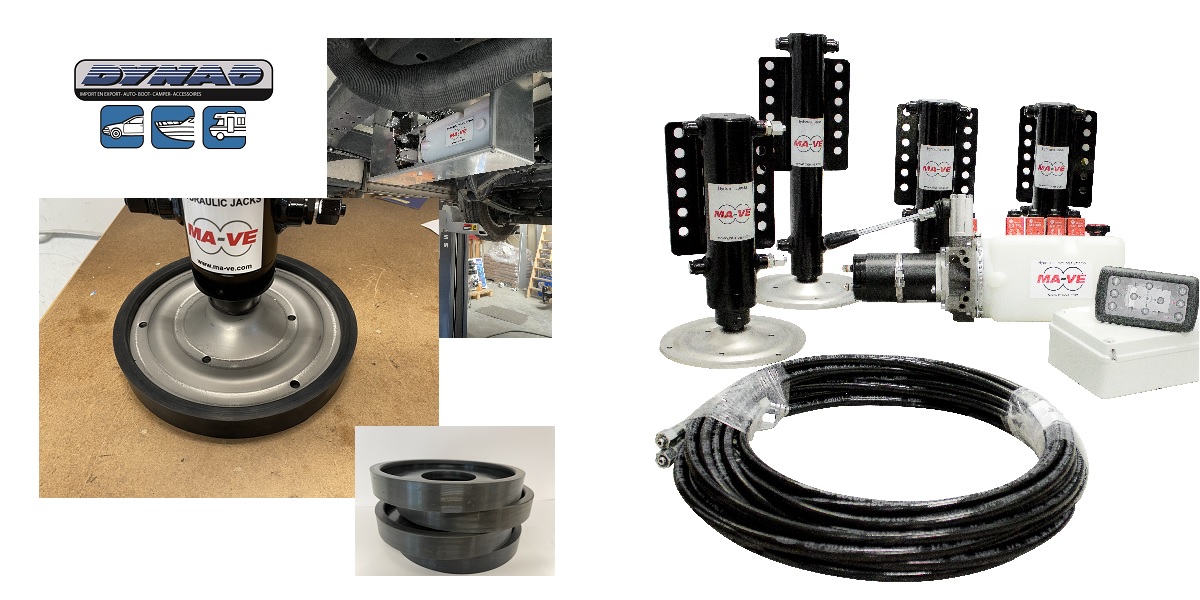 Hydraulic level systems
Professional grade hydraulic levelling systems from MA-VE, build in Europe, are one of the best on the current market.
The MA-VE systems excell in the levelling software which is continiously modified and is responsible for the excellent levelling accuracy and quality.
Showing 15 from 15 Products
Showing 15 from 15 Products
Hydraulic levelling systems consist of a compact units with control box, which is responsible for directing hydraulic oil to the four jacks under the motorhome.
The system is controlled with a standard supplied control panel that can be installed on a wall in the motorhome as well as a free available app in the appstore for iOS and Android.

Attention: The app is a free extra, but not part of the system. We cannot provide assistance for the many different brands of smartphones.