Sort
Items per page
Categories
Categories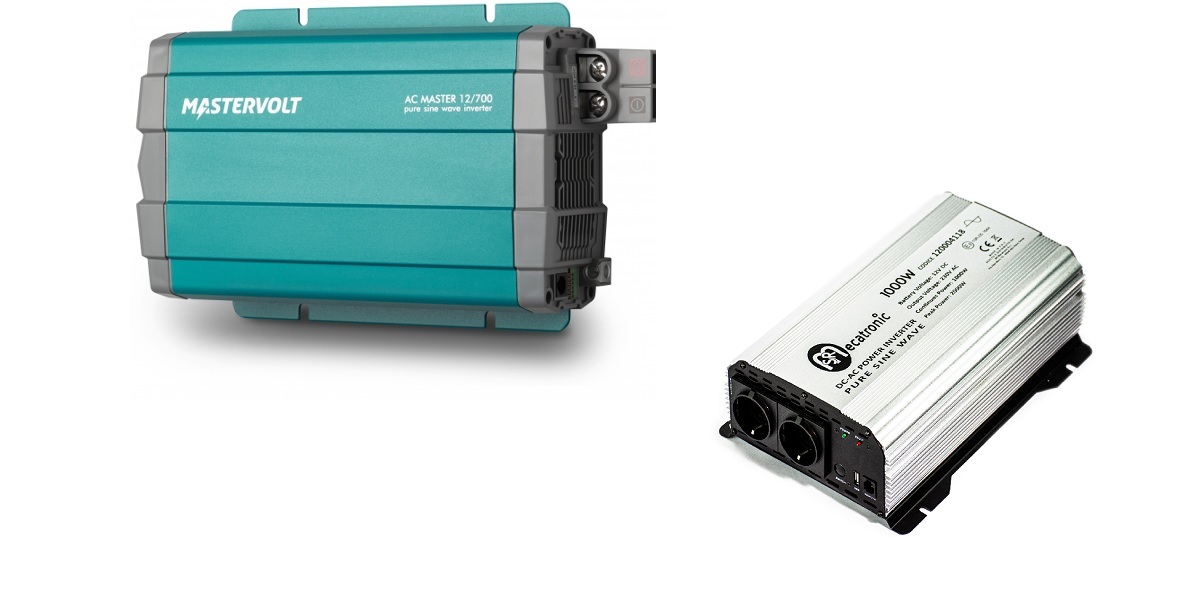 Inverters
Inverters for converting 12V to 230V for charging electric bicycles or using a coffee maker.
Use pure sine wave inverters to charge your laptop and smartphone to prevent damage to the device.
We have inverters from Mastervolt and SR Mecatronic
Showing 9 from 9 Products
Showing 9 from 9 Products
All inverters in our range have a pure sine wave.
We do not recommend the use of square wave inverters as this may cause damage to the connected device.
Do you want advice?
Don't hesitate to call us or send us an email.
Useful information before you contact us:
Required power
Capacity battery that must deliver the power
What kind of devices need to be connected
How long or how often should they be connected